ANNOUNCEMENTS:
NCX Integrated Tracking Module Announced:
NCX responds to the needs of Carriers who need to track Intermodal Containers or Trailers directly, instead of via their Drivers, by announcing development of its Integrated Tracking Module, which can be placed inside Shipping Containers, Trailers or even within individual pallets. These NCX Modules can operate on a single charge for over a month (over three months for the Extended Power model), and contain an integrated Temperature Sensor. The unit will constantly track its location and temperature, reporting them to their Carrier Dispatcher via NCX, maintaining a continuous, automatic Temperature Log that can be viewed on the Load's Tracking Page. The Modules support up to four SIM cards, allowing up to four different carriers to be used, to either provide higher levels of continuous coverage for domestic cargo or for when cargo containers or trailers are moving Internationally.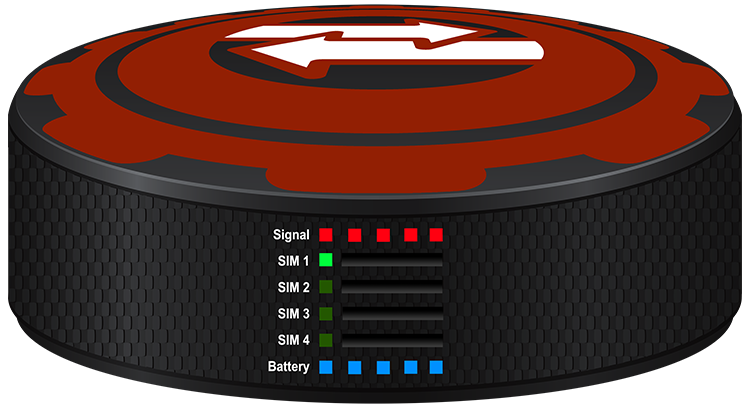 NCX at GATS 2016 - August 25-27, Dallas, Texas:
NCX continues exciting the Trucking Industry with its free, nationwide Online logistics platform for Freight Carriers. NCX will be signing up Carriers at the Great American Truck Show (GATS), the second-largest heavy-duty Trucking Show in the USA. At GATS, NCX will invite over 50,000 attendees to use its free service to Track their trucks, handle Dispatching, Scheduling and even Invoicing.
NCX'S Official Launch - Louisville, Kentucky – MATS 2016:
Today the tech world is making waves in the Trucking Industry with the announcement of a FREE Online logistics platform for Freight Carriers offered by the National Carrier Exchange (NCX). The launch is being announced at the Mid-America Trucking show (MATS), the largest heavy-duty Trucking Show in the World. NCX invites over 80,000 attendees to use this new free service.
Co-Founder, Darrell Benvenuto explains, "Trucking is a challenging industry, filled with a lot of manual processes that eat up people's time, and a lot of expensive tools for tracking and dispatching that nibble away at profit. Dispatchers are some of the hardest working people in the business, juggling a dozen tasks at once trying to keep their customers happy and well-informed, and their companies are struggling to make a profit in the face of ever-tighter margins and increasing regulations.
We wanted to build a single, free platform to help Fleet Dispatchers get more done in less time, and include a lot of helpful tools Carriers could benefit from. We're getting a lot of very happy users, and we're already working on adding even more features!"
Chris Tanimoto, Co-Founder, "Our users love the software! Instead of making endless phone calls trying to locate their trucks and keep an eye on their progress, they just track them online with NCX's real-time mapping technology …all completely free!"